*CodeSlice is a new, free tool from Pragmatic Works that enables developers to easily use and share scripts for SQL Server Integration Services (SSIS).
Scripting is one of the most powerful extensibility features in SSIS, allowing developers to extend the native functionality to accommodate their specific needs. However, it can be difficult to use and sharing useful scripts across packages and developers has some challenges.
CodeSlice makes this much easier by providing a simple step-by-step interface for inserting scripts into packages.
Benefits of CodeSlice
Supports script tasks in the Control Flow and script components (source, transform, and destination) in the Data Flow
Scripts can be parameterized so that they are easy to reuse and customize for your specific need
Integrated right into your IDE – just right-click on the SSIS design surface and select "Insert CodeSlice"
Users can move variables between read only and read write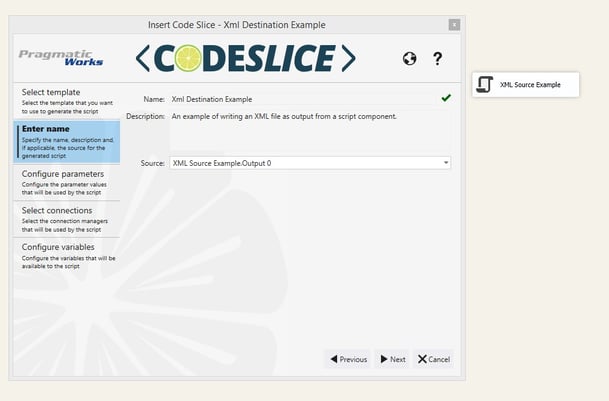 *CodeSlice is not supported by our support team. If you have questions, please visit the support forum or help documents.